HAPPY NEW YEAR!
The first thing I want to do is apologize to my very few regular readers out there. I've been gone for quite a while, but I have a good excuse! I got married and went on a Disney cruise and got into a wreck and have been dealing with that aftermath! SO… I've been incredibly busy and unfortunately, something had to give. Because of the Disney cruise though, I've been reading up a storm and am ready to continue crushing my TBR pile for you, starting with…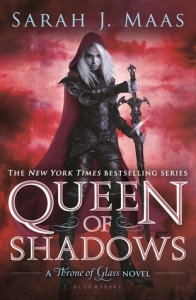 QUEEN OF SHADOWS by Sarah J Maas
Pages: 648
Published: September 1st 2015 by Bloomsbury USA Childrens
ISBN: 9781619636040
Summary from Goodreads: The queen has returned.
Everyone Celaena Sardothien loves has been taken from her. But she's at last returned to the empire—for vengeance, to rescue her once-glorious kingdom, and to confront the shadows of her past…
She has embraced her identity as Aelin Galathynius, Queen of Terrasen. But before she can reclaim her throne, she must fight.
She will fight for her cousin, a warrior prepared to die for her. She will fight for her friend, a young man trapped in an unspeakable prison. And she will fight for her people, enslaved to a brutal king and awaiting their lost queen's triumphant return.
The fourth volume in the New York Times bestselling series continues Celaena's epic journey and builds to a passionate, agonizing crescendo that might just shatter her world.
I enjoyed this book way more than I expected to. I'll be honest and say I didn't really enjoy the last book in this series so this book has been sitting on my Kindle starting at me for a while. I didn't want to sit down with a book this big if I was going to have to force myself to read it. But one day I gave in and started it and was pleasantly surprised. Aelin is way cooler than she was in the previous books, even though I think it would be confusing that she has so many different names for any new readers that didn't start in the beginning of the series. But she's so much stronger and smarter and way more fun to read about. She still annoyingly feels way too romantically about every man in her life, but even that was toned down in this book. I think it was overall way deeper and more enjoyable than any other book in this series. There's a reason it won the goodreads choice award, and it isn't just because this series already had a major following behind it. Each relationship is explored and deepened and a lot of decisions that had been made earlier in the series are explained. It was a lot darker overall too, which I loved. The first two books in the series are very light. (Even though there's a lot of murder. :P) But this last one is dark and beautifully written and I'll be honest and say I had trouble putting it down when no other book in this series had done that to me. Sarah J Maas has proven herself to be a great writer and I'm now much more likely to pick up her other series. If you're like me and don't quite understand what the hype is about, give it another chance and give this book a shot. It'll be well worth it, I promise.
Cupcakes: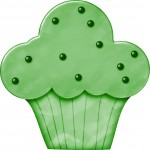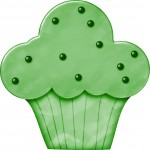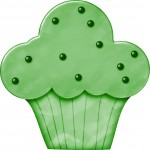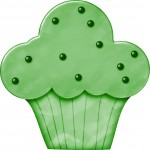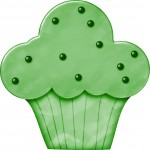 Buy this from Amazon: Queen of Shadows (Throne of Glass)