So as I mentioned in my last post, I just got married. One of the things I do with my husband to keep having fun and share each other's interests is a book club. We take turns picking books and it can't be the same genre he picked last or the one I picked last. It's a lot of fun and we've been doing it for a while. I just realized I should be reviewing these books too. So the first one for this year was my pick.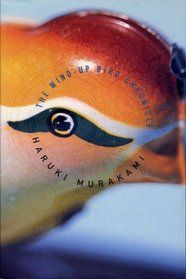 The Wind-Up Bird Chronicle
by Haruki Murakami
Pages: 607
Published 1997 by Knopf
ISBN: 9780965341981
From Goodreads: Japan's most highly regarded novelist now vaults into the first ranks of international fiction writers with this heroically imaginative novel, which is at once a detective story, an account of a disintegrating marriage, and an excavation of the buried secrets of World War II.
In a Tokyo suburb a young man named Toru Okada searches for his wife's missing cat. Soon he finds himself looking for his wife as well in a netherworld that lies beneath the placid surface of Tokyo. As these searches intersect, Okada encounters a bizarre group of allies and antagonists: a psychic prostitute; a malevolent yet mediagenic politician; a cheerfully morbid sixteen-year-old-girl; and an aging war veteran who has been permanently changed by the hideous things he witnessed during Japan's forgotten campaign in Manchuria.
Gripping, prophetic, suffused with comedy and menace, The Wind-Up Bird Chronicle is a tour de force equal in scope to the masterpieces of Mishima and Pynchon.
Three books in one volume: The Thieving Magpie, Bird as Prophet, The Birdcatcher. This translation by Jay Rubin is in collaboration with the author.
I don't know what I expected when I picked this book up. I'd heard about this book from a few different people and after showing my husband the back cover he expressed interest and I picked it. It was definitely not a book I would usually pick. I'm more into genre fiction and not straight literary fiction. Having majored in English, I've read my fair share of literary fiction. Every once in a while I like to go back and explore that world again though and this was one of those times. This was an interesting journey to say the least. The writing is incredibly smooth. By that I mean that I could just devour whole chunks of the book without it feeling like any time had gone by. There was no part of it (except for maybe some war flashbacks) that made me zone out or want to read something else. This is such a bizarre story but I wanted to keep reading and I honestly did find it hard to put it down. I felt so bad Okada and wanted his journey to end well. He was a great main character to share a head with and I thoroughly enjoyed this book. I would recommend it to anyone looking for something new, especially if you're like me and this isn't your usual. I think you might be pleasantly surprised. I know my husband was a little nervous about starting it, since he hasn't ever read anything like this and so far he's been really enjoying it.
Cupcakes: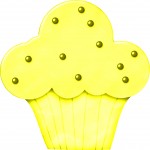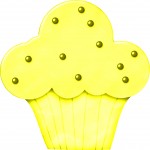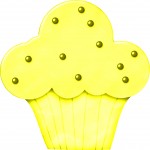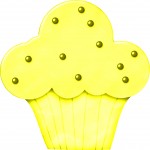 Buy this from Amazon: The Wind-Up Bird Chronicle[WIND-UP BIRD CHRONICLE][Paperback]