by: J.F. Jenkins
Published: May 15th, 2012 by Astraea Press
ASIN: B0083E4UNI
From Goodreads: Jewl Dite has always struggled with her heritage. Being the daughter of the goddess of love, she questions everything about the emotion. Which is a bummer because she's head over heels for Anj Willam, and thinks the feelings are mutual. It's hard to be sure though when she has magic that has been known to bewitch men into devoting themselves to her. Somehow they're able to strike a balance in their dysfunctional on-again, off-again relationship however.
This balance is disrupted however when a strange boy named Teague enters her life and brings along with him a group of demons. Demons who want to make a deal with her in exchange for the safety of everyone she loves.
Now to protect those she holds most dear, Jewl must rely on the magic she's been trying so desperately to avoid. But at what cost? Will the boy she loves accept this dark secret, or will she lose him forever?
I enjoyed this novel, even though I was really hesitant going into it. I didn't like the character of Jewl at all in the last novel. I thought she was incredibly annoying. I knew this novel would change my mind about her a little bit though and it did to an extent. I did still have some issues with her. I thought she seemed to get very angry and act out when it seemed like a few seconds before she'd only been mildly upset. Beyond that though, I did find her character a lot more relatable. I thought this was a nice continuation of the story and it gave us a better insight into things that were happening in the first one that we might not have completely understood. I didn't fully understand Jewl's hesitation to tell Anj about being diving. I know that he claimed to not like them, but he never had any issues with Cheyenne and Jewl should've know that Anj loved her completely, regardless of her background. I liked all of the backstory we got for Jewl. It really was an interesting storyline and it made her character a lot deeper for me. I think if you read the first one, this was is worth picking up as well, even if you found Jewl as annoying as I did. 😛 🙂
Cupcakes: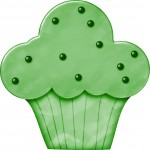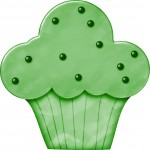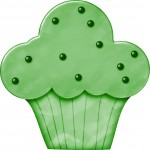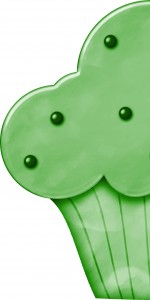 Buy this from Amazon here: Vala: Heritage