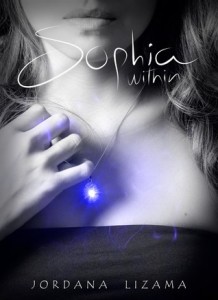 by: Jordana Lizama
Pages: 476
Published: Feb. 17th, 2013
ASIN: B00BHMOQSC
From Goodreads: Only time will tell if Sophia, Alec and the world are ready to accept the mission that has been passed down for many generations. This is more than a story of reincarnation. This is a story that never ended following the reign of the Greek gods.
What has been hidden for thousands of years is about to surface in a small New England town. The impact on this rural village is ageless, but only the chosen time travelers know what is happening, the reason it is happening and how to control the outcome.
The Men of Ages have walked the Earth unnoticed since the time of Greek mythology and have kept their ancient war alive by transporting the lead warrior in a most unusual time machine. There is only one way to stop the cataclysmic demise of the human race and Sophia is the answer. But, Sophia is a teenage girl faced with many human and nonhuman desires that create a tortuous path from antiquity to the present day. Love conquers all; or, so it seems.
There were things I liked and didn't like about this book. I liked the whole concept of the book. I don't know nearly as much about Greek mythology as I would like to, so I'm always interested in books that are related to that. I'm also a sucker for YA romances and this definitely had all of the elements of a good romance. I just had trouble with some of the writing and the way everything was presented. I felt like the book could have been a lot shorter if a lot of unnecessary things had been cut out. I got frustrated with Alec because he never seemed to share any answers, even though he knew them all. I felt like he was just holding in all of this information just so there could be some suspense and drama. It drove me a little crazy. I also felt like there wasn't enough of a connection between Sophia and her connection to the Greek goddess. She only struggled a little bit, but seemed to overcome it easily enough. There were also more than a few simple writing mistakes and grammatical errors. Most of the time I'm willing to overlook these if the story has completely captivated me, but since this wasn't the case they tended to bother me. I really went into this wanting to absolutely love it. Maybe if everything was cut down and the tension was built up to be more than just someone withholding information, I would be raving about it. As it is I would say it's a fairly simple YA romance with some fantasy elements. It does read very quickly, but it's still a long book. I don't think you'd be able to get through it in one sitting, so you'd have to be looking for something a bit longer to read. I know that my opinion isn't the same as everyone's though. So if you're a fan of this genre, I encourage you to read it for yourself and write a review. I'd like to know other people's opinions! 🙂 I do absolutely adore the cover though, it's gorgeous!
Buy this from Amazon here: Sophia: Within