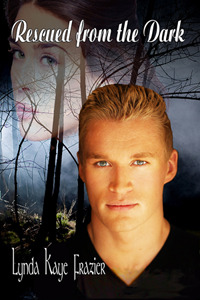 by: Lynda Kaye Frazier
Pages: 294
Published: February 9th 2013 by Black Opal Books
ISBN: 9781937329938\
From Goodreads: She has no memory of their love…
Kidnapped by terrorists and sent into a drug-induced coma, FBI intern Mercedes Kingsley awakes with no memory of her ordeal—or the intimate interlude that left her pregnant. Convinced her child was fathered by her ex-fiancé, Mercy walks away from the only man she has ever loved, determined to make things work with her ex, a man the FBI suspects is implicated in her abduction.
He knows the truth, but no one will listen…
FBI undercover agent Jason Michaels remembers what Mercy can't and those memories are breaking his heart. Forced to keep his distance from his lover and their unborn child, Jason risks his life to protect Mercy from a cell of international terrorists who have vowed to get the secrets locked in her memory, no matter the cost. Can Jason convince Mercy to trust him until she remembers their past, or will he lose her to a man who will trap her in a nightmare world of darkness from which there is no escape?
I've said before that romantic suspense isn't my favorite genre, so maybe I'm a little biased when I write this review. I find myself easily confused when there are a bunch of different story lines and characters. (This is why GoT is such a difficult read for me.) I was thrown around a lot in this story and wasn't sure who I was supposed to be rooting for at times. I did love the relationship between Mercy and Jason. That's the kind of stuff I love is a real connection between the hero and heroine. I also wanted a little more backstory on them. I think that there was a lot of action and interesting parts of the story. If you're a fan of romantic suspense, then this might be right up your alley. I do think it's well written and anyone that's a fan of this genre should give it a change. There are a lot of good reviews that say maybe I'm being a little picky. I like more romantic story lines and less action (at least in the violent, non-paranormal type way.) Like I said, if you're a fan of romantic suspense, please pick this book up and write a review that tells me how wrong I am. 🙂 I think there were a lot of good parts about this story and I wish that I had enjoyed it more.
Buy this from Amazon here: Rescued from the Dark