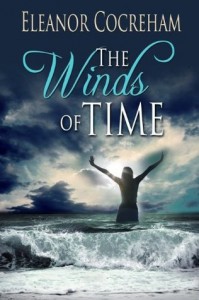 by: Eleanor Cocreham
Pages: 336
Published: January 15th 2013 by Whiskey Creek Press LLC
ISBN: When a tempest throws you into the arms of love, do you surrender or find your way back to the only world you've ever known?
In 1893, a massive hurricane ravishes the small Louisiana community of Chênière Caminada and hurls Madeleine deVille one hundred years through time. Coast Guardsman Hank LaFont rescues Madeleine from a sand bar and takes her home to Grand Isle. Despite the two becoming emotionally involved, Hank stubbornly refuses to believe in time travel and engages others to research Madeleine's past to disprove her bizarre story while she grieves for her family and seeks a way home. As another storm approaches the island, she wrestles with the most difficult decision of her life—return to her century or remain with the man she loves?
I could not put this book down! I already am a sucker for time travel, so I was intrigued before it even began. But even without that, this book had me hooked! I read it in about two days and it probably would've taken me even less time if I hadn't had work to go to. Everything was very well written and I really got a feel for that time period and got a little bit of a history lesson. I thought Madeleine was a fantastic heroine. She was incredibly brave and strong in the face of being thrown into an entirely new time period. I loved the chemistry between her and Hank, even if I found Hank to be slightly annoying for the first half of the story. (Although, that might have been the point.) I understood why he didn't want to believe it was time travel, but there was way too much evidence for him to be that stubborn.  I love books that show Louisiana in a good light and actually are written by people who know what they're talking about. It was rich in Louisiana culture and history, so this would be great for someone who isn't as familiar with that particular setting. It was a fantastic journey and I enjoyed every second of it. If you're into history or romance or time travel, then pick this up and add it to your TBR pile. It's definitely worth it.